Hyaluronic Bears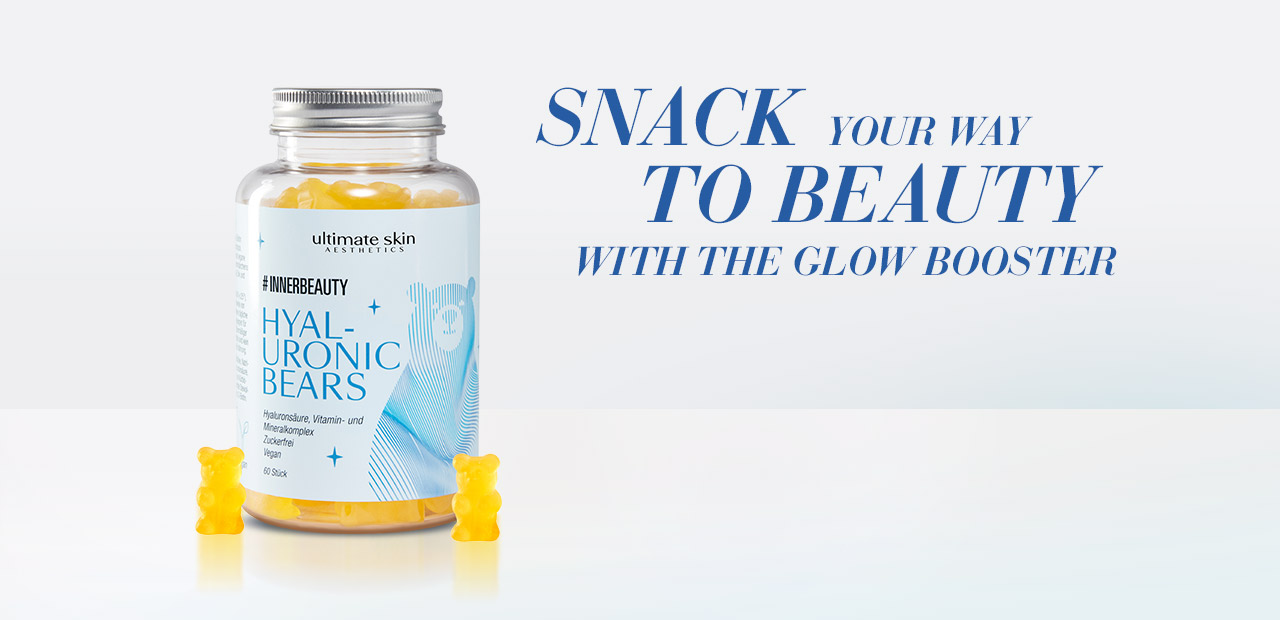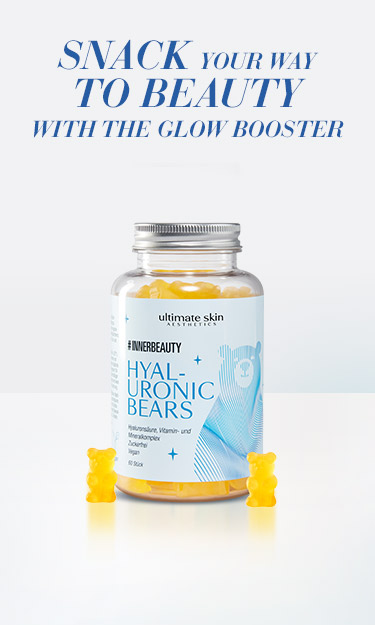 THE ULTIMATE GLOW BOOSTER
Becoming more beautiful is now even more fun – with the sweet but sugar-free Hyaluronic Bears from #INNERBEAUTY!
For a beautiful, radiant and young appearance of the skin, elasticity and moisture are of great importance. In addition to a healthy lifestyle and diet, the body's own substance hyaluronic acid plays an essential role. This is a main component of the connective tissue between the skin cells, filling and supporting it.      
The Beauty Bears contain 100mg of highly concentrated hyaluronic acid as well as zinc, biotin and vitamin C in the active ingredient complex. Vitamin C helps protect the cells from oxidative stress, while zinc and biotin help maintain normal skin.
The Beauty Bears have an irresistible mango flavour.
Contents: 60 pieces/net weight: 150 g
FOR A RADIANT APPEARANCE OF THE SKIN
One pack contains 60 Hyaluronic Bears and thus covers 15 days of beauty care from the inside. Chew four Bears per day.
WHAT DO THE HYALURON BEARS CONTAIN? 
Sweetener maltitol syrup, modified potato starch, sodium hyaluronate 1 %, acidifier citric acid, L-ascorbic acid, natural flavouring, colouring food (carrot and pumpkin concentrate), vegetable oil (coconut, rapeseed), sweetener steviol glycosides, zinc gluconate, glazing agent carnauba wax, D-biotin.