Sun Fit Beta-Carotin Plus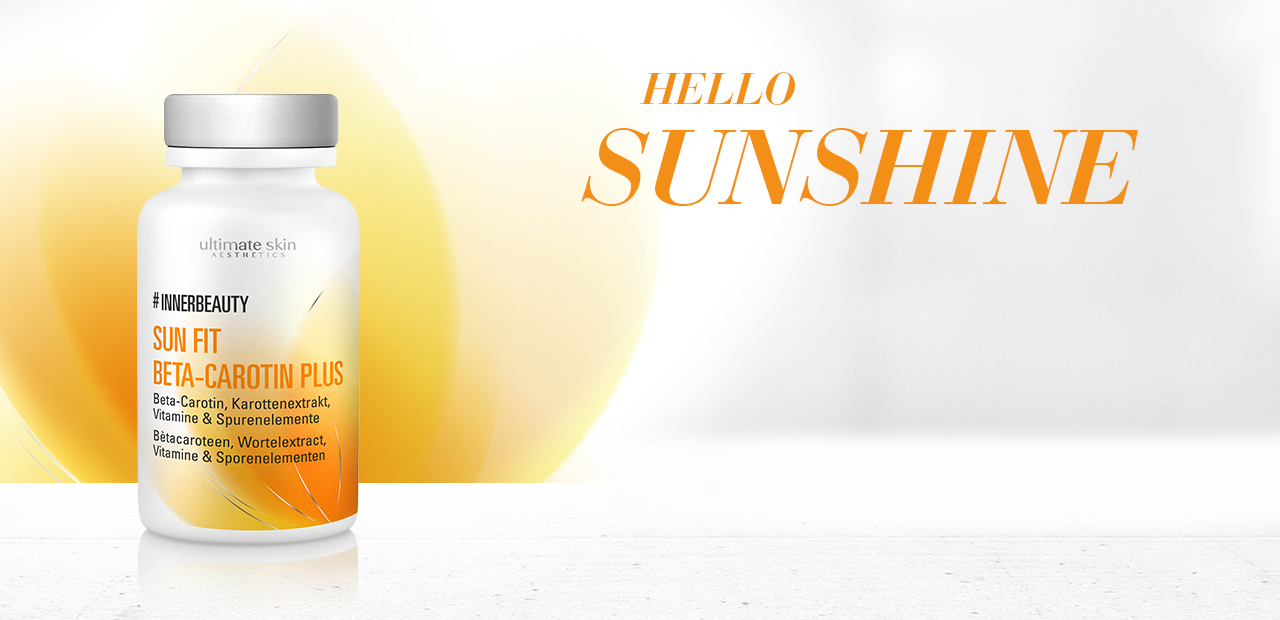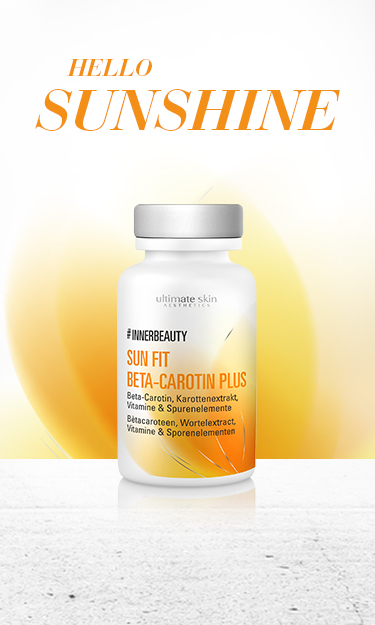 NICELY TANNED – WELL PROTECTED
Sun Fit Beta-Carotin Plus is the ideal complement to external sun protection, as it prepares the skin for sun exposure from the inside out so that it not only gains a radiant tan, but also preserves its youthful appearance. Valuable beta-carotene and copper contribute to a healthy skin pigmentation and ensure a beautiful complexion even without the sun. The capsules also provide a multitude of valuable nutrients: vitamin E, C and B2, zinc, selenium, carrot extract and trace elements. These active ingredients in high doses help the skin to protect itself against oxidative stress, among other things, and therefore counteract ageing of the skin as a result of sun exposure. Does not contain gluten or lactose and fits in perfectly with a vegan lifestyle.
COUNTERACT AGEING OF THE SKIN DUE TO SUN EXPOSURE EVERY DAY
One pack of Sun Fit Beta-Carotin plus contains 90 capsules and therefore gives you three months of beauty care from the inside out. Take one capsule of Sun Fit Beta-Carotin plus whole every day with plenty of water and with a meal.
WHAT IS IN SUN FIT BETA-CAROTIN PLUS CAPSULES?
Carrot extract 32.4%, (coating: hydroxypropyl methylcellulose (plant-based capsule shell)), beta-carotene (from Blakeslea trispora) 14.6%, DL-α-tocopheryl acetate, L-ascorbic acid, (filler: microcrystalline cellulose), nicotinamide, pyridoxine hydrochloride, riboflavin, D-biotin, cyanocobalamin, thiamine hydrochloride, calcium-D-pantothenate, copper citrate, zinc oxide, pteroylmonoglutamic acid, L-selenomethionine. Suitable for vegans. Does not contain gluten or lactose.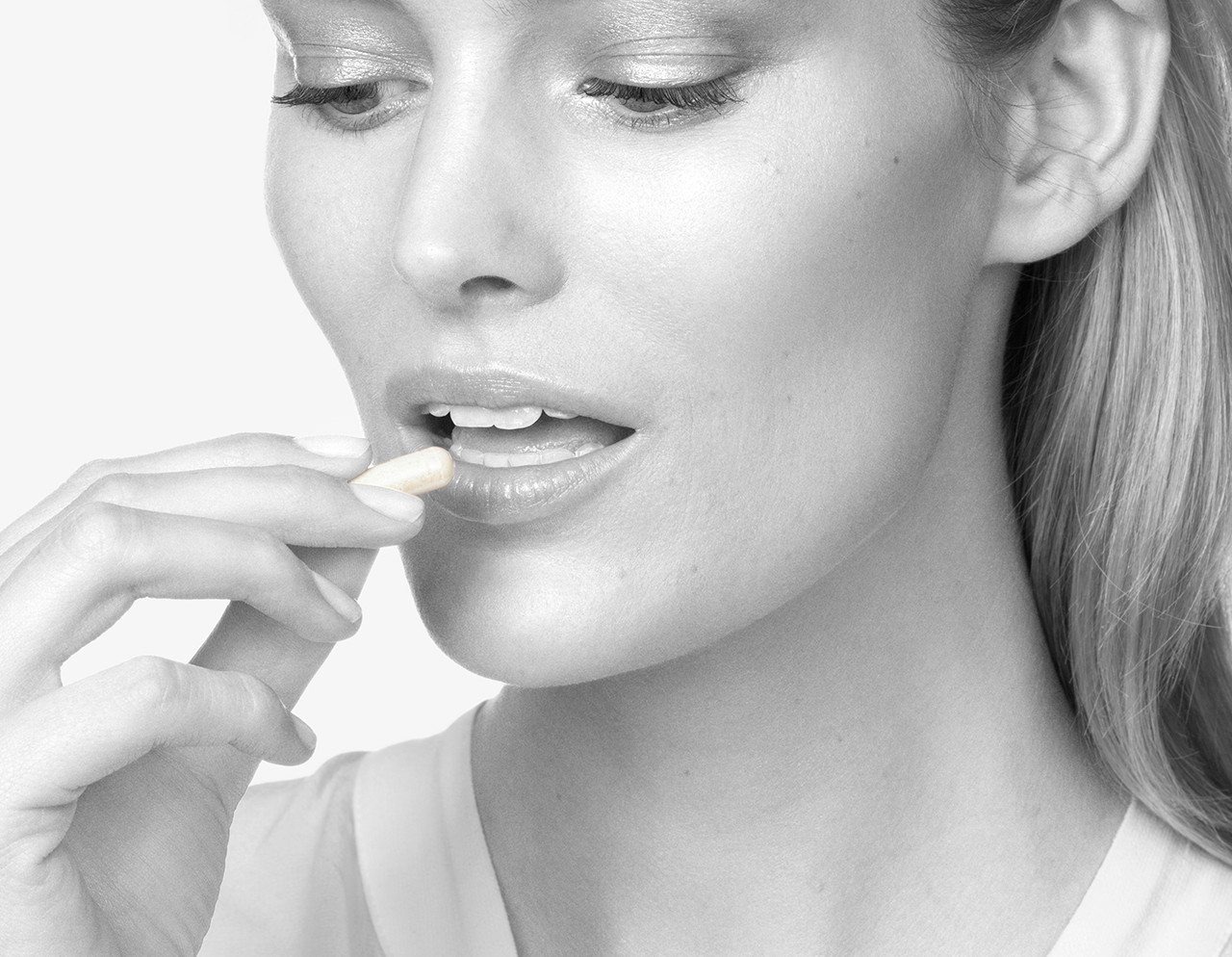 LUISER53
»VERY GOOD BETA-CAROTENE PRODUCT«
I've been taking the capsules for two months now, because otherwise my skin looks so pale in winter, and I already have a much healthier complexion. There is a comparatively large amount of beta-carotene in the capsules, along with carrot extract. There are also a lot of vitamins in it, which are good for the skin, and antioxidants. The tin contains a supply for 90 days, so it's very good value for money. I'll be buying it again.
Customer review of the product Sun Fit Beta-Carotin plus
Source: douglas.de
Frequently asked questions
FAQS
When will I see first results?
After taking the product for at least 10 weeks, the additional sun protection for the skin will take effect. After taking it for at least 6 weeks, a lightly tanned complexion will be evident.
Can I use the product during pregnancy and when breastfeeding?
What happens if I stop taking the product?
After a certain length of time, your skin will return to its original condition.
How many calories does one portion contain?