Collagen Youth Drink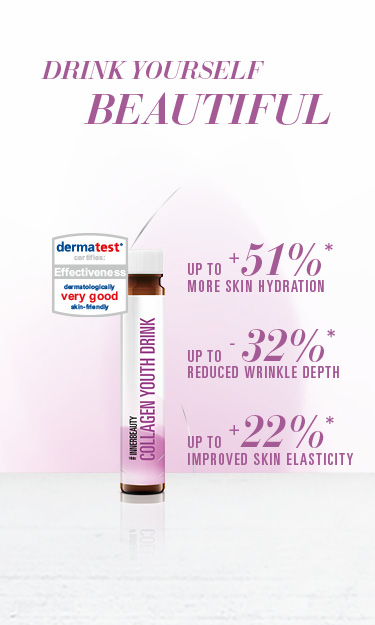 THE HIGH-DOSAGE BEAUTY DRINK – WITH NO ADDED SUGAR
The most effective ingredients for a beautiful, youthful complexion are now available as a drink: the high-dosage Collagen Youth Drink!
With a combination of carefully selected nutrients, the Collagen Youth Drink effectively supports the skin from the inside in its regeneration and renewal of collagen structures. These structures have an effect on external appearance because they give the skin elasticity – for a beautiful and youthful appearance. Vitamin E, vitamin C and zinc also play a part in protecting the cells from oxidative stress. Copper strengthens the connective tissue and promotes a healthy complexion. No added sugar, gluten, lactose or colouring agents. With aronia berries and cherry flavour.
Contents: 28 ampoules @ 25 ml/Net weight: 700 ml
* The impressive effects of the #INNERBEAUTY Collagen Youth Drinks were confirmed by a clinical application study in 2019 under the supervision of the Dermatest® institute. The report prepared by medical and dermatology experts measured general skin compatibility as well as the changes in skin hydration, skin elasticity and depth of individual wrinkles after 12 weeks of taking the #INNERBEAUTY. Collagen Youth Drink. The figures show the highest exhibited measured values (rounded down). Average improvement of skin hydration by 28.6 %, of skin elasticity by 7.66 % and of depth of individual wrinkles by 18.76 %.
DRINK YOURSELF BEAUTIFUL ONCE A DAY
One pack of Collagen Youth Drink contains 28 ampoules of 25 ml each and therefore gives you a whole month of beauty care from the inside. Drink one ampoule of Collagen Youth Drink a day, either at breakfast or lunch. Shake well before drinking.
WHAT IS IN COLLAGEN YOUTH DRINK?
Water, collagen hydrolysate 10%, aronia juice concentrate 4%, (acidifier: citric acid), L-ascorbic acid, acerola extract 0.2% (carrier substance: maltodextrin), (preservative: potassium sorbate, sodium benzoate), cherry flavour, (thickening agent: xanthan), zinc gluconate, D-α-tocopheryl acetate (vitamin E [separating agent: silicon oxide]), (sweetener: steviol glycosides, sucralose), copper gluconate, D-biotin. No added sugar, gluten, lactose or colouring agents. Contains natural sugar.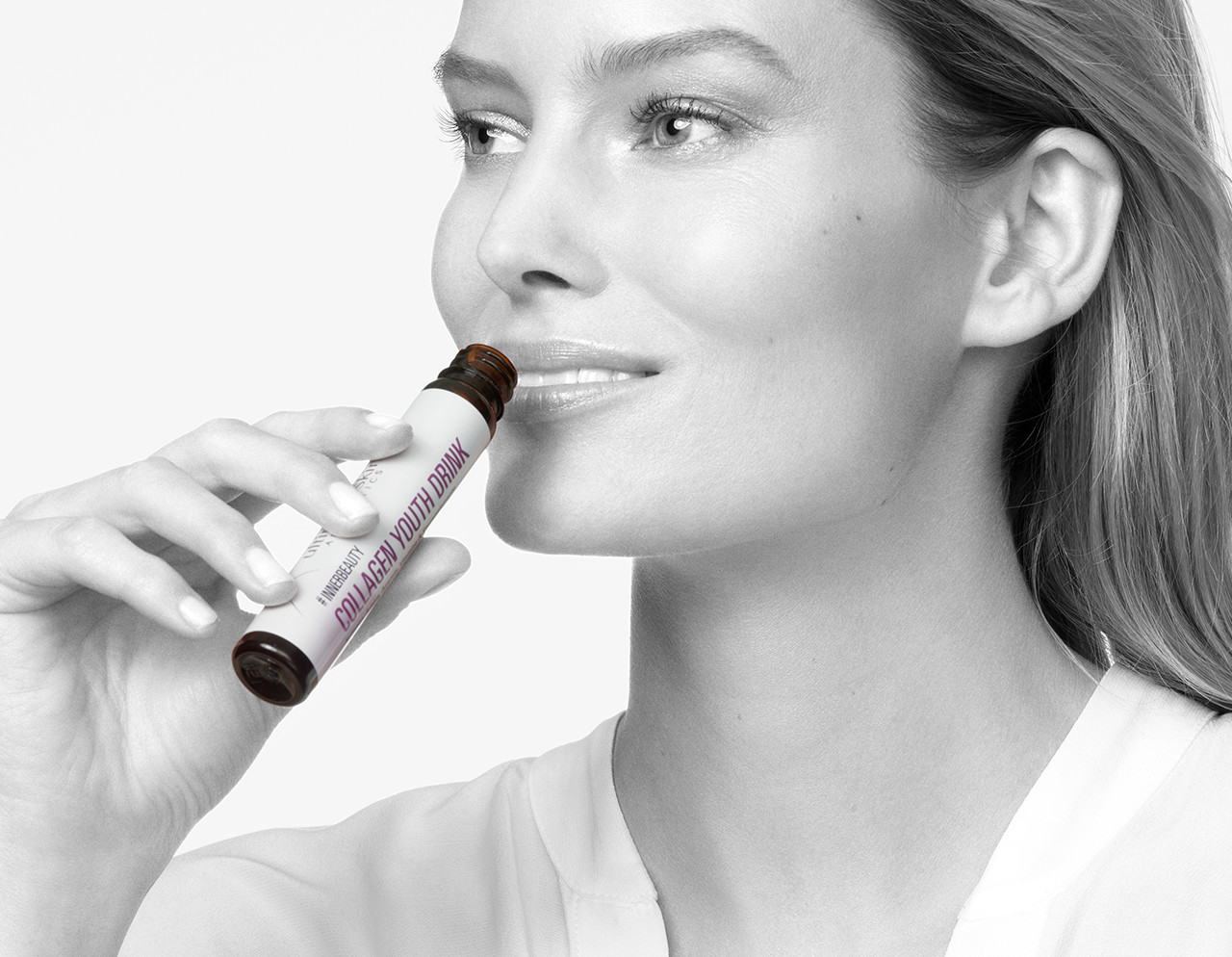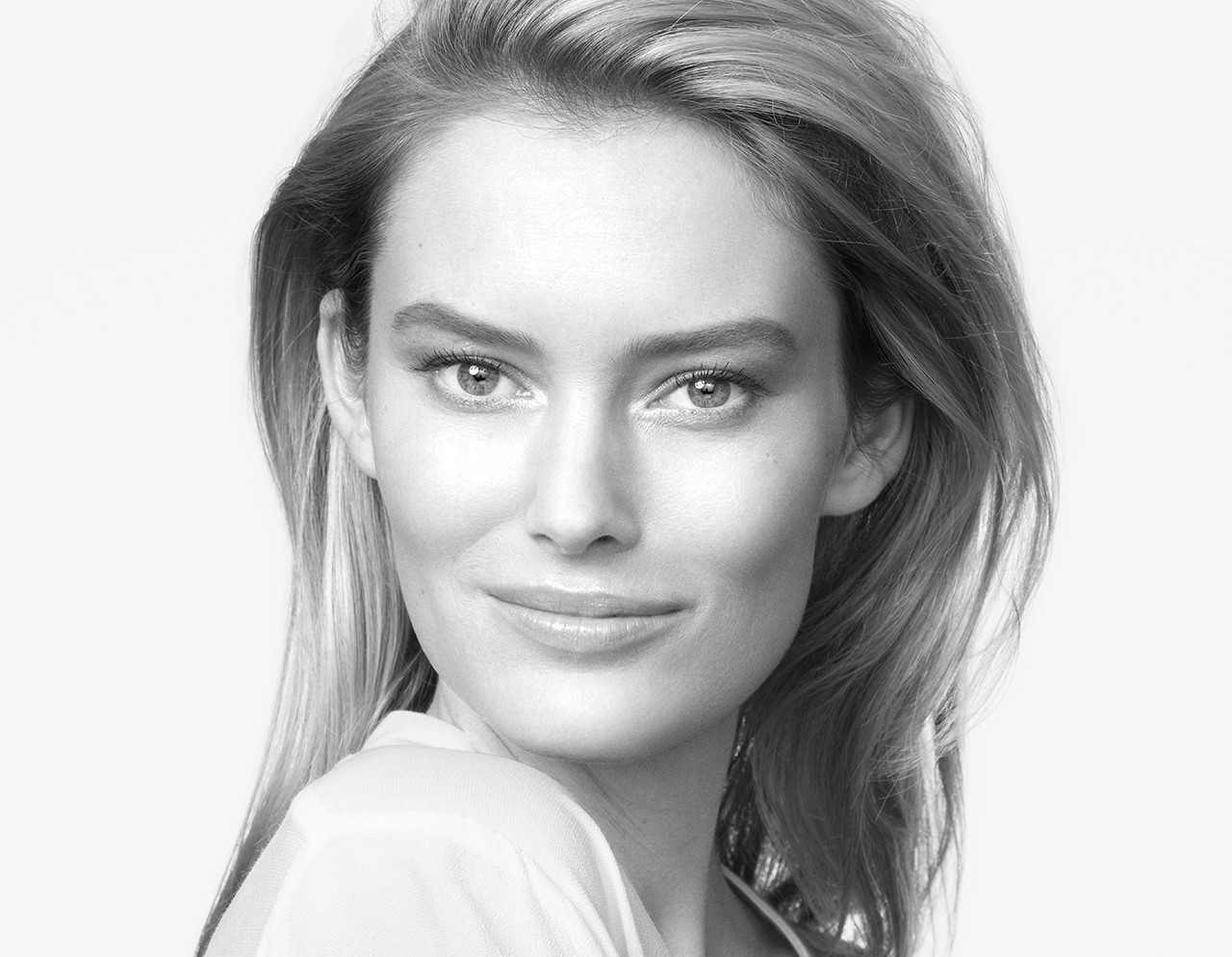 Frequently asked questions
FAQS
When will I see first results?
The first results will become apparent 4 weeks from starting to take the product regularly.
What happens if I stop taking the product?
The repair to the collagen structures is lasting, i.e. the more youthful appearance of your skin will remain even if you stop taking the product, but it will then be subject to the natural ageing process once again.
How many calories does one serving contain?
One ampoule contains just 13 kcal.
Is the product vegan?
No, because the collagen peptides are of animal origin.
Can I use the product during pregnancy and when breastfeeding?