Collagen Youth Drink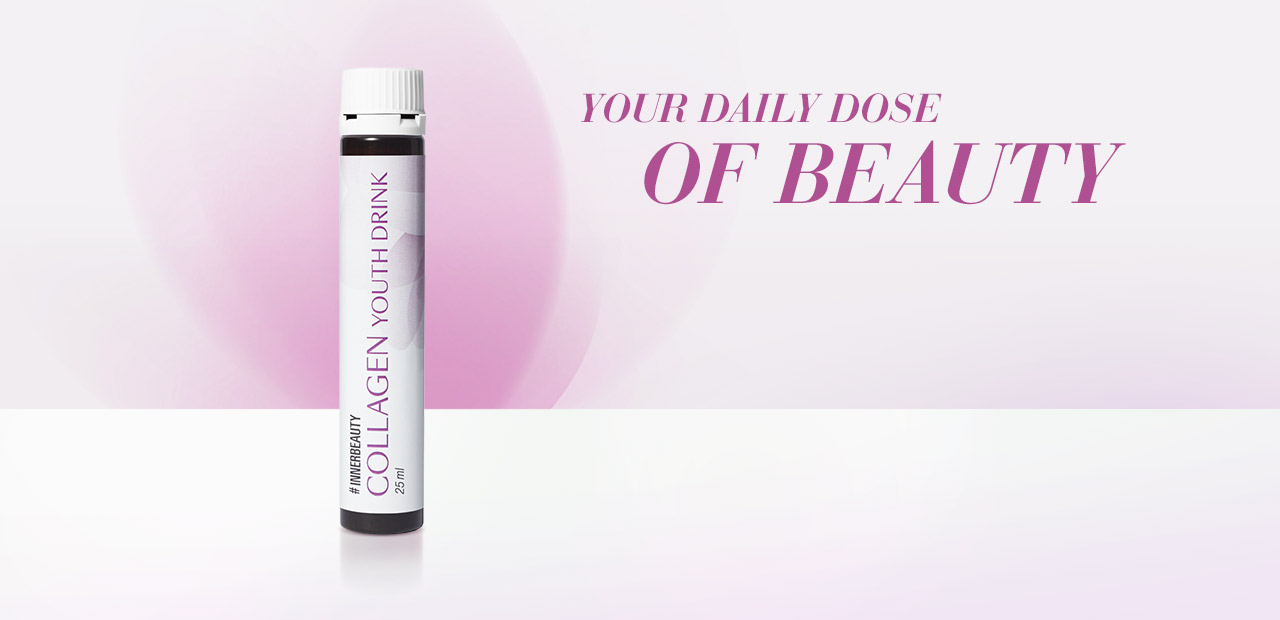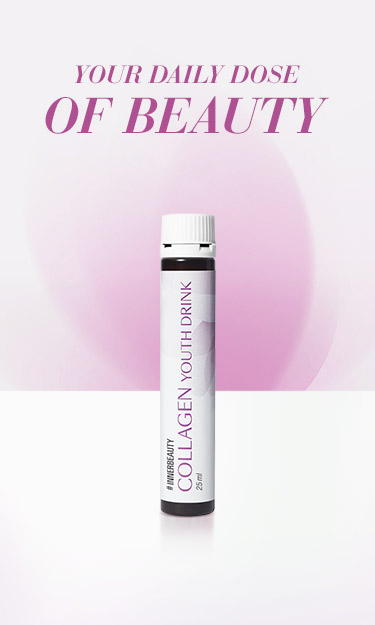 BEAUTY EXPERTISE MEETS EFFECTIVE COLLAGEN PEPTIDES
When it comes to nutritional supplements, hyaluronic  and collagen drinks are becoming increasingly relevant, because they contain two top active ingredients from the anti-ageing field.
#INNERBEAUTY relies on one of these two and other highly effective ingredients for the Collagen Youth Drink to help your skin unfold its full beauty potential. The innovative cherry-flavored beauty drink contains carefully selected nutrients in ideal combination with collagen, which supports your beauty from the inside out. Because in addition to a healthy lifestyle, the intake of collagen through food can also have a positive effect on your appearance.
The nutrients in INNERBEAUTY Collagen Youth Drink:
– Each ampoule of Collagen Youth Drink contains 2.5g of collagen hydrolysate.
– The contained vitamin C contributes to normal collagen formation for normal skin function.
– Biotin and zinc contribute to the maintenance of normal skin.
– Copper contributes to normal skin pigmentation.
– The contained nutrients vitamin E, vitamin C, copper and zinc help to protect the cells from oxidative stress.
The liquid food supplement with collagen, valuable vitamins, minerals and chokeberry contains sweeteners, but does not contain added sugar or colorings and is free from lactose and gluten.
Contents: 28 ampoules à 25 ml/net weight: 700 ml
Produced for
Ultimate Skin Aesthetics GmbH
D-40184 Düsseldorf
DRINK YOURSELF BEAUTIFUL
The Collagen Youth Drink contains 28 ampoules of 25 ml each, which covers a whole month of beauty care from the inside. Drink one ampoule of Collagen Youth Drink per day, either with breakfast or lunch. Shake well before use.
First results can be seen after approx. 4 weeks if taken regularly.*
*Do not exceed the recommended daily intake. Food supplements are not a substitute for a balanced and varied diet and a healthy lifestyle. Keep out of reach of small children.
WHAT DOES THE COLLAGEN YOUTH DRINK CONTAIN
Water, collagen peptides 9.7%, aronia juice concentrate, L-ascorbic acid, acid (citric acid), zinc gluconate, acerola extract 3.9%, DL-a-tocopheryl acetate, copper gluconate, D-biotin, preservatives (potassium sorbate, sodium benzoate), thickeners ( xanthan), sweeteners (steviol glycosides from Stevia, sucralose), flavorings.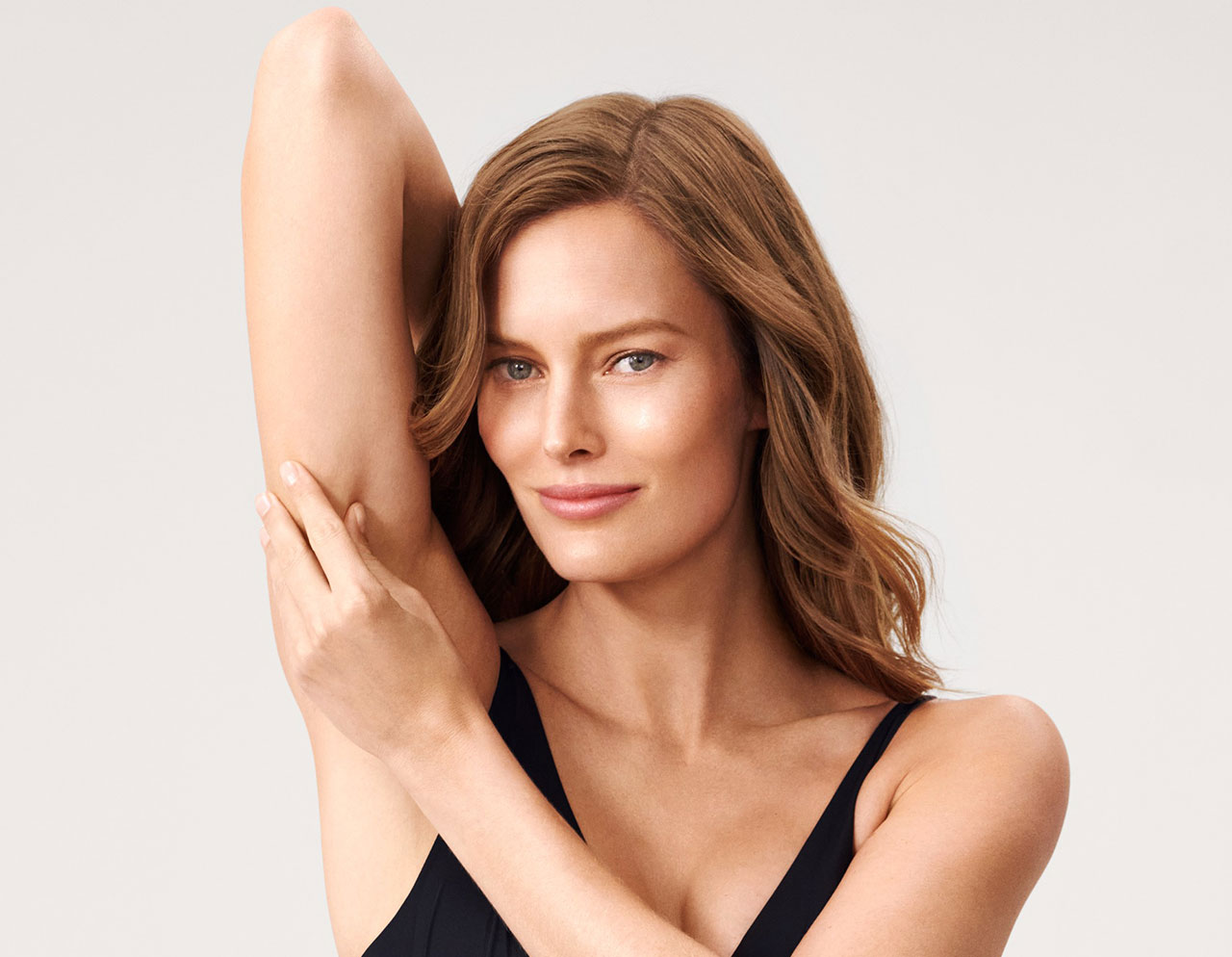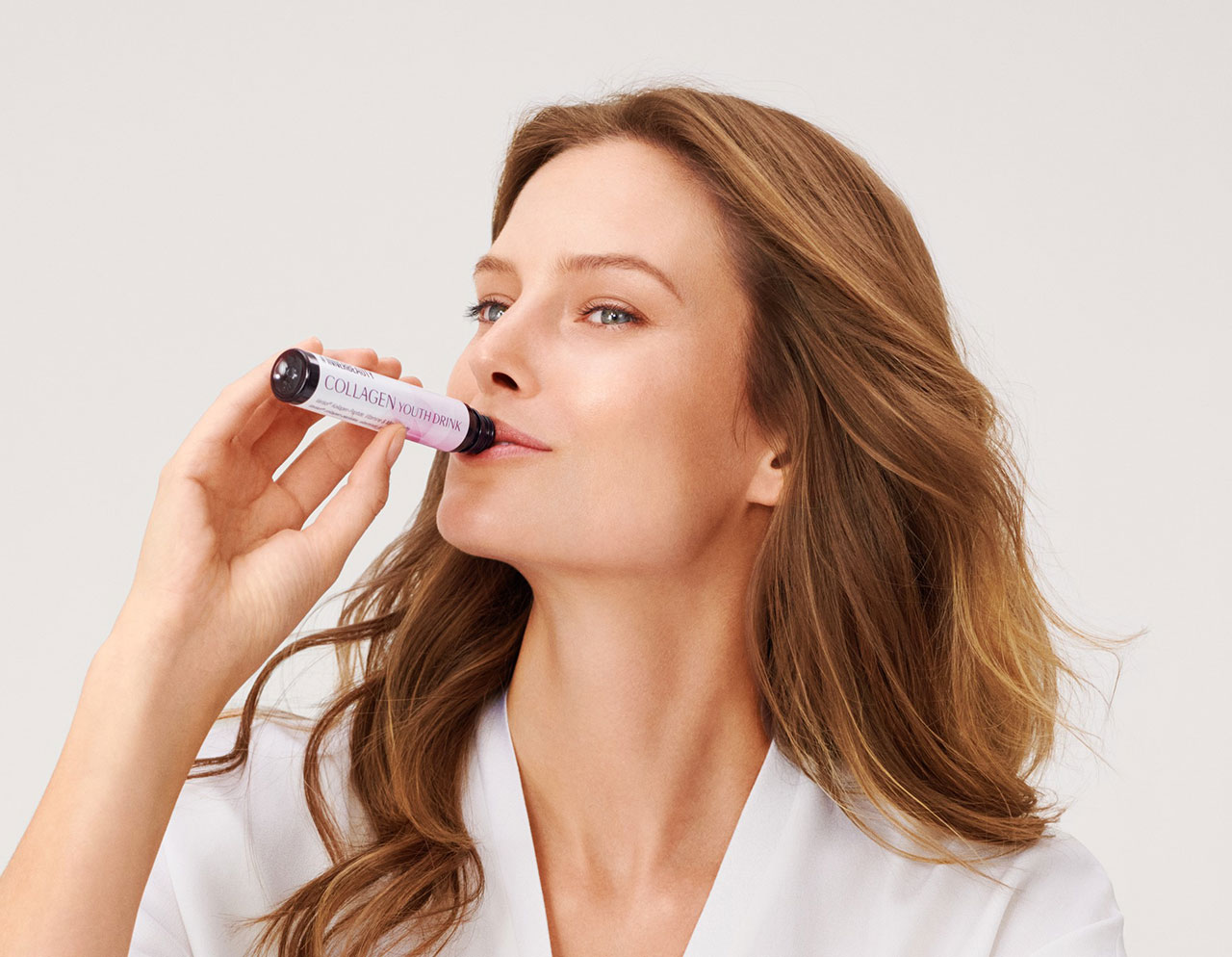 WHY COLLAGEN YOUTH DRINK IS OUR ANTI-AGING FAVOURITE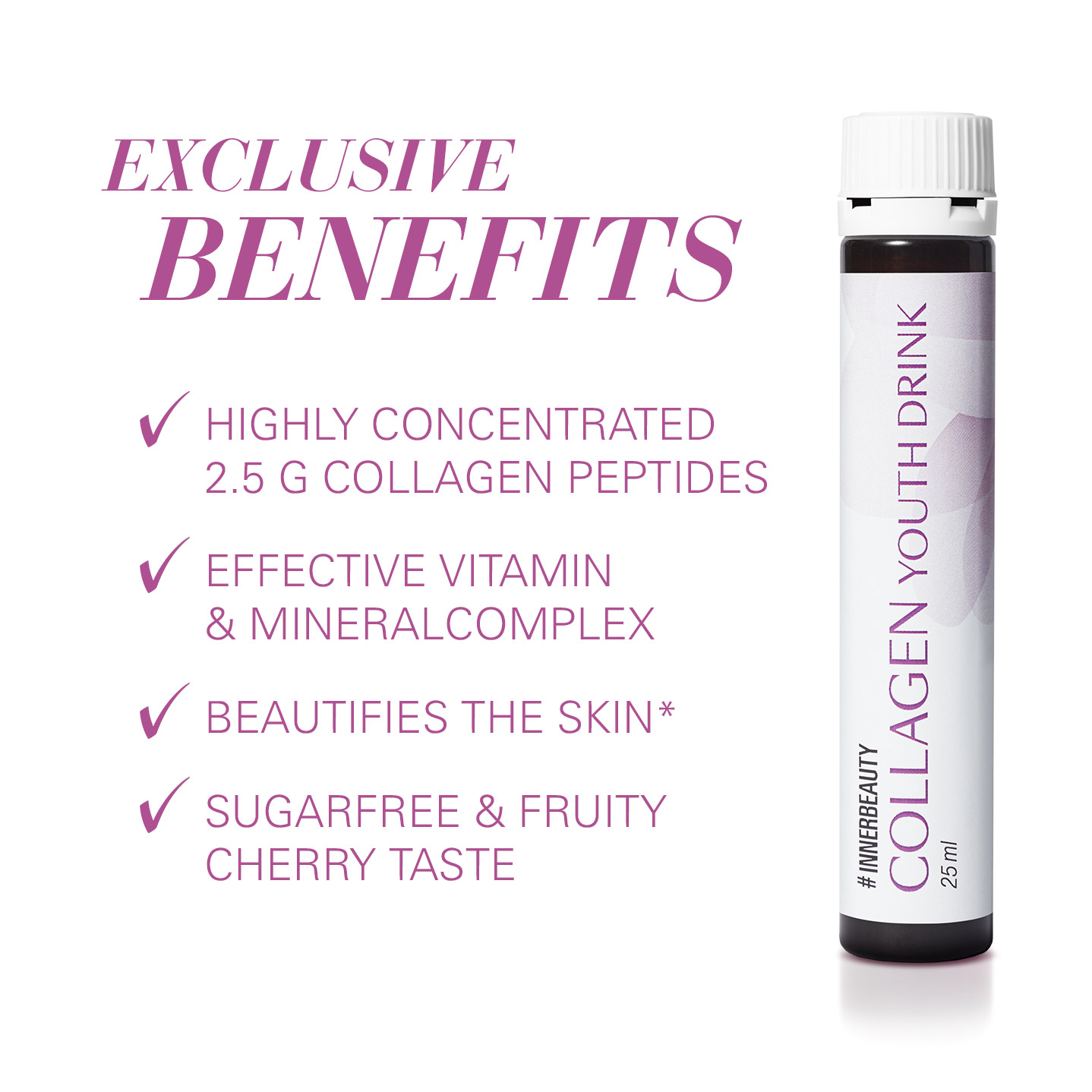 Frequently asked questions
FAQS
When will I see first results?
The first results will become apparent 4 weeks from starting to take the product regularly.
What happens if I stop taking the product?
The repair to the collagen structures is lasting, i.e. the more youthful appearance of your skin will remain even if you stop taking the product, but it will then be subject to the natural ageing process once again.
How many calories does one serving contain?
One ampoule contains just 15 kcal.
Is the product vegan?
No, because the collagen peptides are of animal origin.
Can I use the product during pregnancy and when breastfeeding?