Hyaluron Lift Plus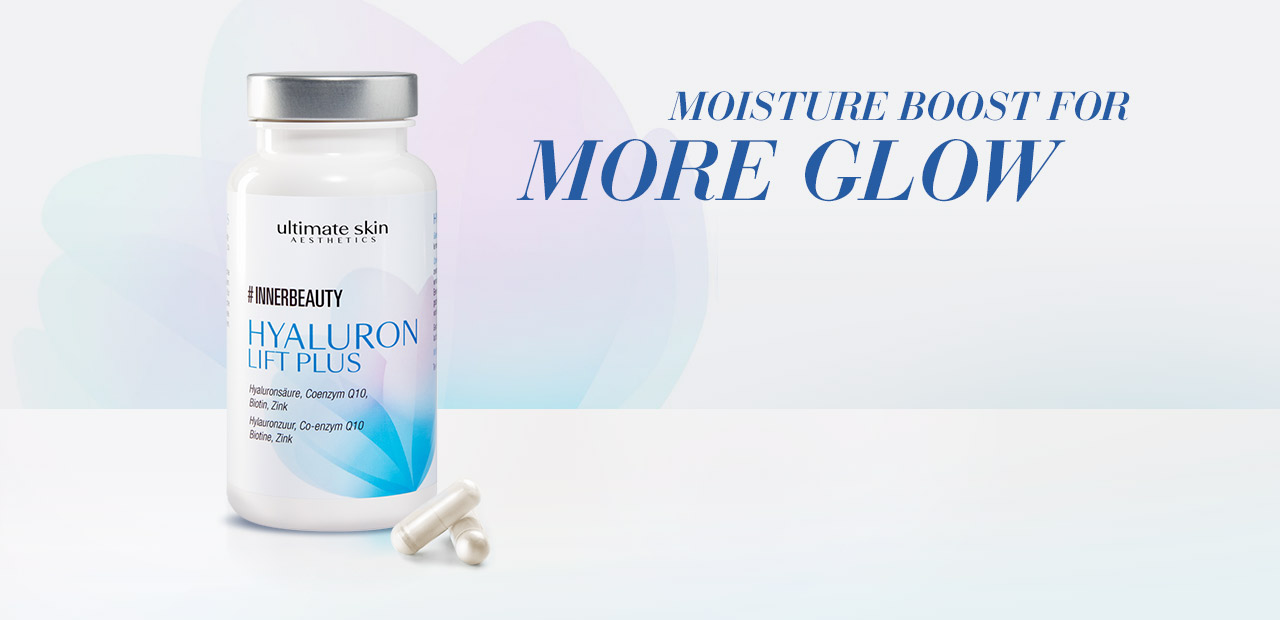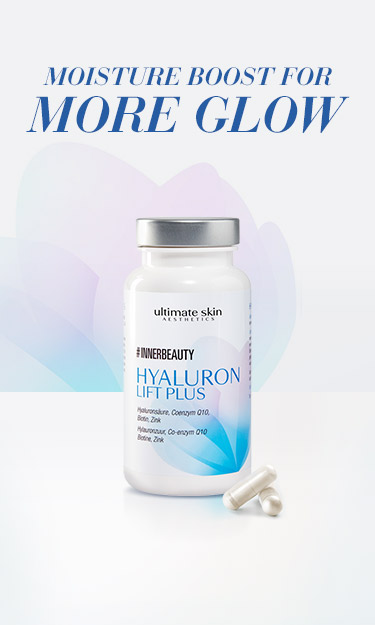 HELPS THE SKIN STAY BEAUTIFUL
For a beautiful, radiant and young appearance of the skin, elasticity and moisture are of great importance. In addition to a healthy lifestyle and diet, the body's own substance hyaluronic acid plays an essential role. This is a main component of the connective tissue between the skin cells, filling and supporting it.
In addition to biotin and zinc, the Hyaluron Lift Plus capsules also contain 225mg of high-dose hyaluronic acid and the coenzyme Q10. Biotin and zinc help to maintain normal skin, while zinc additionally helps to protect the cells from oxidative stress.
The beauty capsules are free from gluten, dyes and lactose, are halal and also fit perfectly into a vegan lifestyle.
Contents: 90 capsules/net weight: 52 g
PROVIDE THAT EXTRA GLOW EVERY DAY
One pack of Hyaluron Lift Plus contains 90 capsules and thus covers three months  of beauty care from the inside. Take one capsule of Hyaluron Lift Plus a day, unchewed, with sufficient water at mealtime.
First results can be seen after two to three months if taken regularly.
* Do not exceed the recommended daily intake. Food supplements are not a substitute for
a balanced and varied diet and a healthy lifestyle. Keep out of reach of small children.
WHAT DOES HYALURON LIFT PLUS CONTAIN?
Sodium hyaluronate 43.4 %, coenzyme Q10 17.4 %, (coating agent: hydroxypropyl methylcellulose (vegetable capsule shell)), L-ascorbic acid, (filler: microcrystalline cellulose), zinc oxide, D-biotin.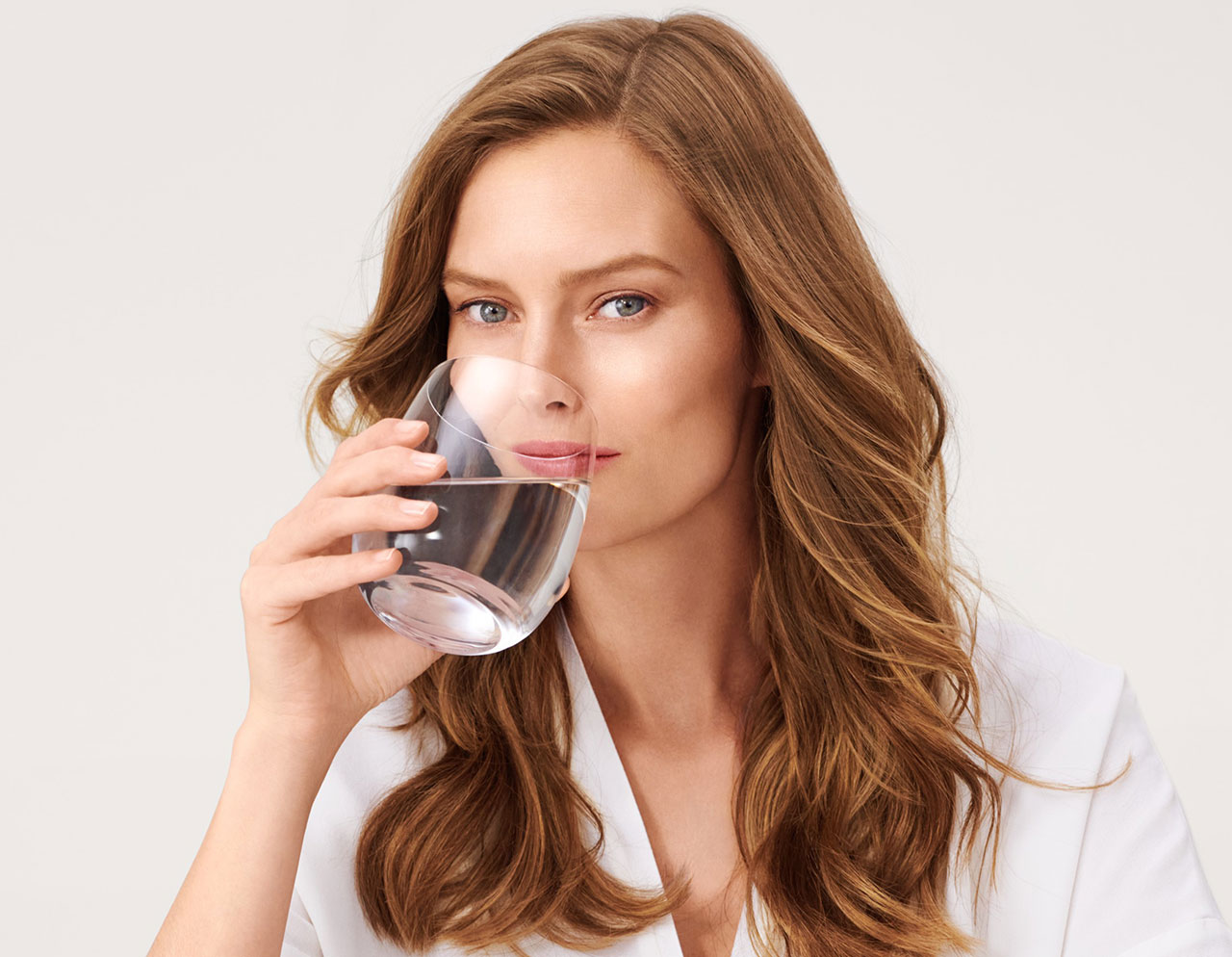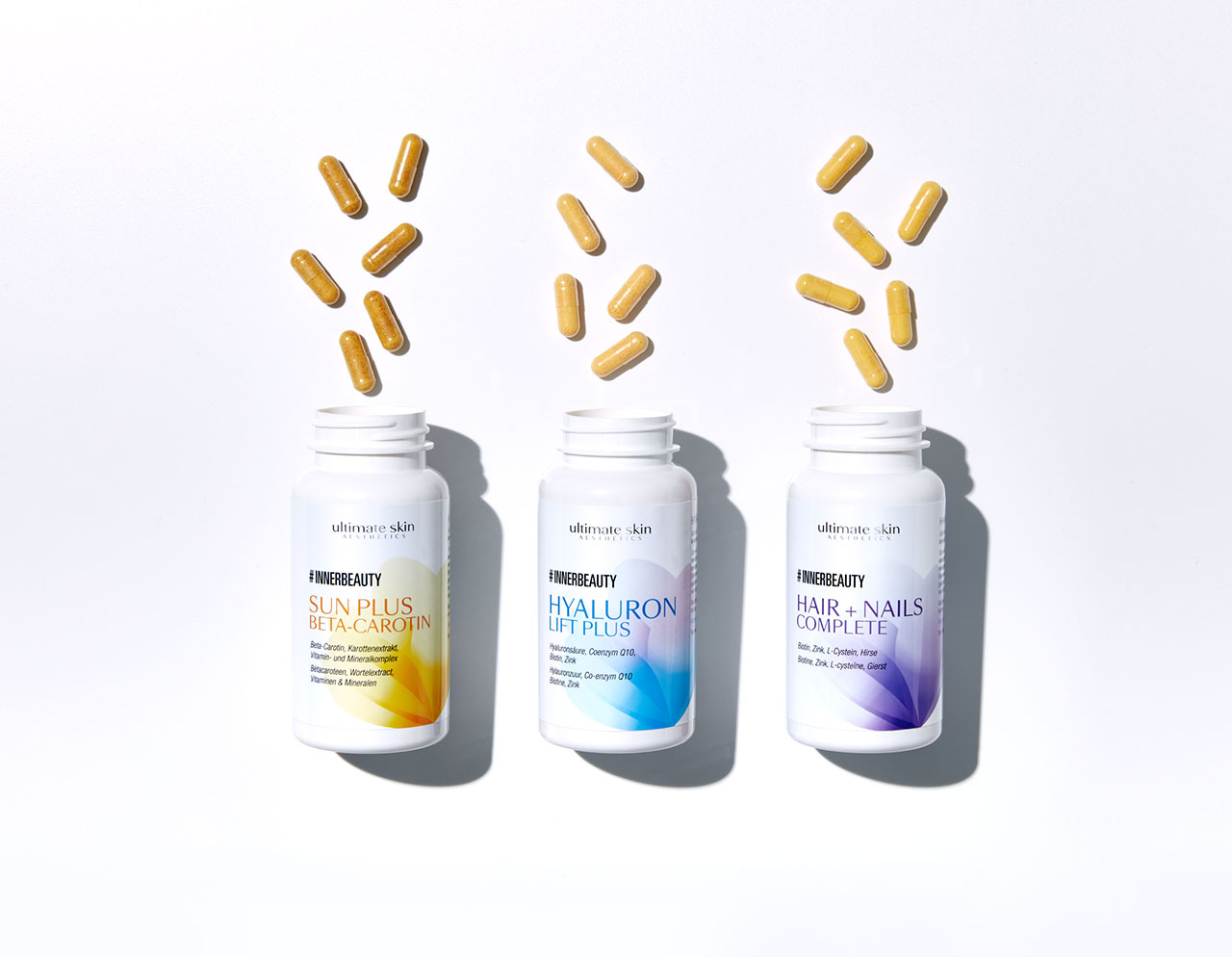 MICHELE777
»Also for young people«
Great product, including for young people. I'm 25. My skin has become significantly firmer and better since I started taking the capsules. I love it. I'll definitely be buying more. The price is GREAT in my opinion!
Customer review of the product Hyaluron Lift Plus
Source: douglas.de
Frequently asked questions
FAQS
When will I see first results?
The first results will become apparent 6–8 weeks from starting to take the product regularly.
What happens if I stop taking the product?
The effects of the active ingredients are long lasting, i.e. the more youthful appearance of your skin will remain even if you stop taking the product, but it will then be subject to the natural ageing process once again.
How many calories does one portion contain?
Can I use the product during pregnancy and when breastfeeding?